Ohio Theatre | Columbus, Ohio
This spring, you can catch your favorite superhero pups when you come and see Paw Patrol in Columbus, Ohio! The sensational stage adaptation of the popular TV series Paw Patrol is taking over the Ohio Theatre – Columbus, and it just added a brand new date on Saturday, 8th April 2023! Treat your kids to this wild and pawsome adventure as the mighty pups face their biggest challenge yet in this new epic story titled Heroes Unite! Paw Patrol Live is guaranteed to deliver all your kids' favorite characters, some great expeditions, and fantastic music! So hurry and score tickets now to Paw Patrol Live for you and your kids!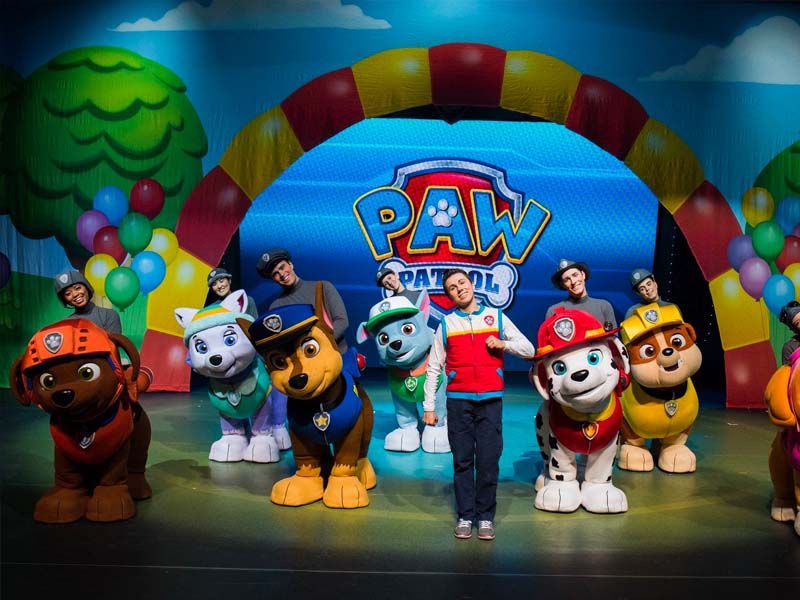 Paw Patrol Live is here, and it's about to get really intense! Your favorite superhero pups had just moved to a bigger and more exciting place called Adventure City! But a new home means the team has to deal with a different mayor! Having said their goodbyes to the charming and responsible Mayor Goodway of Adventure Bay, Paw Patrol now has to deal with the mischievous new mayor of Adventure City! Mayor Humdinger is a cat-loving, power-hungry politician who always seems to have crazy ideas that will benefit only him! This time, he kidnaps Robo Dog to clone him. However, things didn't go as planned because the cloning machine malfunctioned. Instead of having two Robo Dogs, Mayor Humdinger now has thousands of Robo Dogs because they are ensuing chaos all over Adventure City!
Here comes the ever-reliable and super-cool Paw Patrol! Led by the leader, Ryder, Paw Patrol comes in to save the day! But things are not easy-peasy when the cloned Robo Dogs give Chase and the rest of the pups a difficult time. But thanks to the pups' extensive experience dealing with situations like this, the day will undoubtedly be saved!
Paw Patrol Live will feature all the show's favorite characters, such as the team leader Ryder, Chase, Skye, Zuma, Marshall, Rubble, Rocky, and Everest! Besides the shows' protagonists, Paw Patrol Live will feature several interesting characters, such as Mayor Humdinger's kittens, familiar faces, and plenty of surprises!
Catch Paw Patrol Live this spring by scoring tickets now to this wonderful stage adaptation at the Ohio Theatre – Columbus on Saturday, 8th April 2023!