Ohio Theatre | Columbus, Ohio
The indescribable beauty of natural history, captured tirelessly by National Geographic over 130 years, takes center-stage at National Geographic Live: Symphony For Our World, live at Ohio Theatre – Columbus on Thursday 21st March 2019! This once-in-a-lifetime event presents sensational footage, soundtracked by a choir and full symphony orchestra, performing a powerful five-part composition, composed by Bleeding Fingers Music! A fascinating and dazzling treat for the whole family!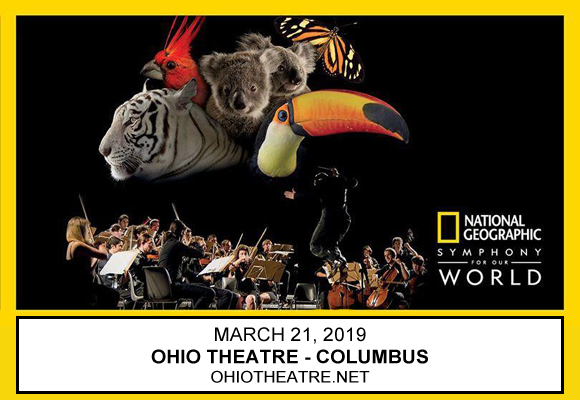 Currently overseen by Editor-in-Chief Susan Goldberg, National Geographic is the official magazine of the National Geographic Society, one of the world's largest non-profit scientific and educational organizations. First started in 1888, the magazine is recognized worldwide for its comprehensive articles on the subjects of science, geography, history, and world culture, its use of dazzling photography and its iconic front page yellow border. Published monthly, as of 2015 the magazine is circulated worldwide in nearly 40 local-language editions and it has a global readership of approximately 6.7 million.