Ohio Theatre | Columbus, Ohio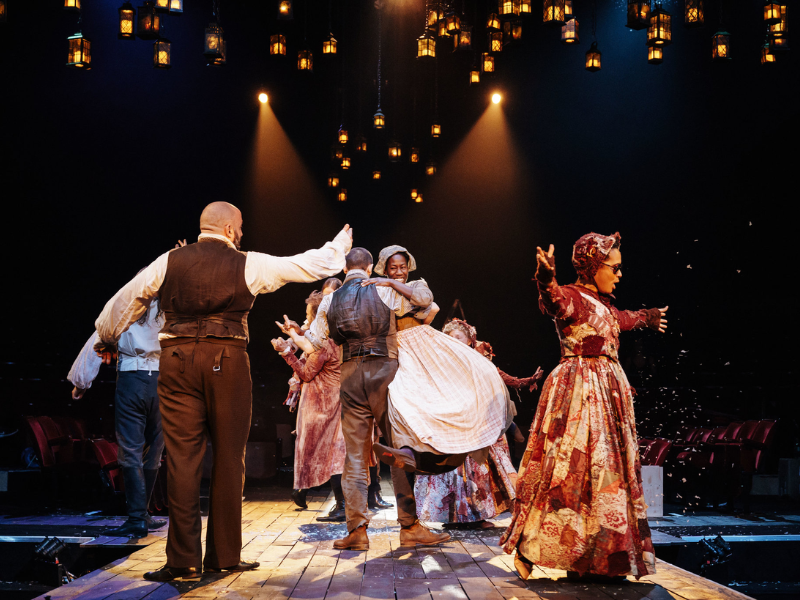 Ready to see our old grumpy Scrooge from A Christmas Carol The Musical redeem himself this Christmas season? Because he is coming to the Ohio Theatre - Columbus on Friday, November 24, 2023! Author Charles Dickens wrote this timeless Christmas tale in the 1800s that has been the source material for countless stage productions and film adaptations around the world, making A Christmas Carol a classic that has been and continues to be a staple in households during the Christmas season. Watch as the Ghosts of Christmas Past, Present, and Future rekindle the kind person within Scrooge through a night full of spectacle and music written by Disney legend Alan Menken! Join us in this 90-minute performance by Jefferson Mays who will play 50 characters in the show! Don't regret the past and have a jolly good time with us this Christmas! Book your tickets now before it all sells out!
"For true theater lovers, there's no better gift this season! Jefferson Mays is a rare gem and Michael Arden is ingenious." - Los Angeles Times
Celebrate Christmas together with the production of A Christmas Carol Musical at the Ohio Theatre - Columbus on Friday, November 24, 2023!
A Christmas Carol was originally a book written by the famous author Charles Dickens. The first adaptation of A Christmas Carol was in the 1994 musical production that debuted in New York City with the award-winning composer and Disney legend Alan Menken writing the musical scoring. The musical was shown at Madison Square Garden annually until the year before the screen adaptation was released.
The story follows our grumpy main protagonist, Ebenezer Scrooge, during the Christmas season as he is visited by the Ghost of Christmas Past, Christmas Present, to convince Scrooge to live a life of goodness. Theater critics generally love the musical production, and a quote from New York Times writer David Richards states, "The eye is courted at every turn, the special effects come on a regular basis, and the street scenes don't lack for warmly dressed bodies and the odd beggar. At the end, snow falls in the hall and onstage, which thrilled an incredulous 8-year-old boy seated near me that he got up and danced in the aisle."
The show features the incredible Tony Award winner Jefferson Mays, who will play 50 roles in this 90-minute show. It's a master class of a performance that will have you believing in miracles. To complete to show, here is the creative team:
Susan Lyons - Adaptor
Michael Arden - Adaptor, Director
Dane Laffrey - Scenic Design, Costume Design
Ban Stanton - Lighting Design
Lucy Mackinnon - Projection Design
Joshua D. Reid - Sound Design
Cookie Jordan - Hair, Wig & Makeup Design
Carrie Gardner CSA. - Casting
Stephen Kopel CSA. - Casting
Don't wait for the Ghosts of Christmas to invite you to come to our show in the historic Ohio Theater-Columbus, often called as "The Official Theater of the state of Ohio"! Don't miss this and book your tickets now for a wonderful holiday time!