Ohio Theatre | Columbus, Ohio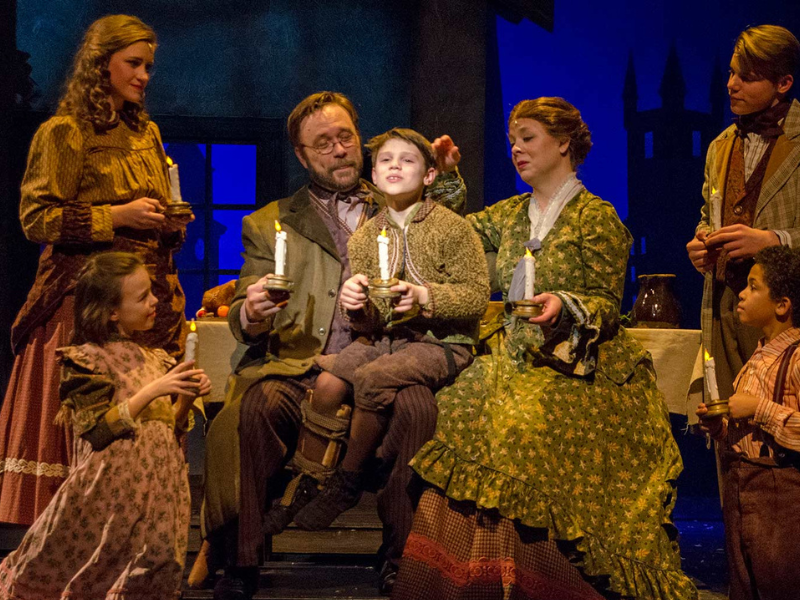 The Nebraska Theatre Caravan is once again bringing Charles Dickens's A Christmas Carol back to life. This annual tradition is celebrating 40 years of production, marking itself as Ohio's most-awaited holiday show. This Christmas, open your hearts to a tale of a man's inspiring journey to redemption. From the spine-tingling ghosts to the exquisite interpretations of traditional British songs, this timeless tale of Ebenezer Scrooge and his quest for the genuine spirit of Christmas encompasses every aspect of the traditional holiday narrative. It is a beloved start to the Christmas season thanks to grumpy Scrooge, endearing Tiny Tim, and all the interesting characters that viewers have grown to adore. Celebrate the holiday season with the entire family at the Ohio Theatre - Columbus on Saturday, the 25th of November. 2023. Immerse yourself in the timeless classic, A Christmas Carol. Adults and children alike will have a wonderful time at the show. Buy your tickets right now before they sell out!
Charles Dickens composed A Christmas Carol instead of releasing a political pamphlet titled "An Appeal to the People of England on behalf of the Poor Man's Child." This adaptation stays true to the original purpose of the narrative, which was to investigate an unfair socioeconomic system that rewards the wealthy while the majority of people struggle to achieve their most basic necessities. It demonstrates one's ability to face their fears, broaden their outlook, and take action to help others.
A Christmas Carol was first published in 1843. It was written during the period when the British were exploring past Christmas traditions, including carols. The classic tale follows Ebenezer Scrooge, a miserable English businessman. "A squeezing, wrenching, grasping, scraping, clutching, covetous old sinner!" Ebenezer Scrooge was described in the book. He is visited by the ghost of Jacob Marley, his former business partner. The spirits of Christmas Past, Present, and Yet to Come join their journey. When they leave, Ebenezer is transformed into a kinder, gentler man.
For 40 years, The Nebraska Theatre Caravan has kept up with its annual tradition of bringing the timeless tale back to life. This Christmas, they promise to once again spark the holiday spirit with their rendition of A Christmas Carol. Join them as they bring some of your favorite characters to life, including Ebenezer Scrooge, Bob Cratchit, Tiny Tim, and many more!
"Nebraska Theatre Caravan delivers a completely delightful adaptation of 'A Christmas Carol', which could easily become one of your family's favorite holiday traditions." — Linda Norris, BroadwayWorld.com
Celebrate the Christmas season with your loved ones, and together, witness Ebenezer's journey to kindness and thanksgiving. At the Nebraska Theatre Caravan's rendition of A Christmas Carol, you will get live performances of your favorite Christmas carols, including "God Rest Ye Merry Gentlemen," "Wassail Wassail," "Good Christian Men Rejoice," "Away in a Manger," "Greensleeves," "The Boar's Head Carol," and many more.
The show will commence at the Ohio Theatre - Columbus on Saturday, the 25th of November. 2023. Buy your tickets today! This highly-anticipated stage production may sell out soon!