Ohio Theatre | Columbus, Ohio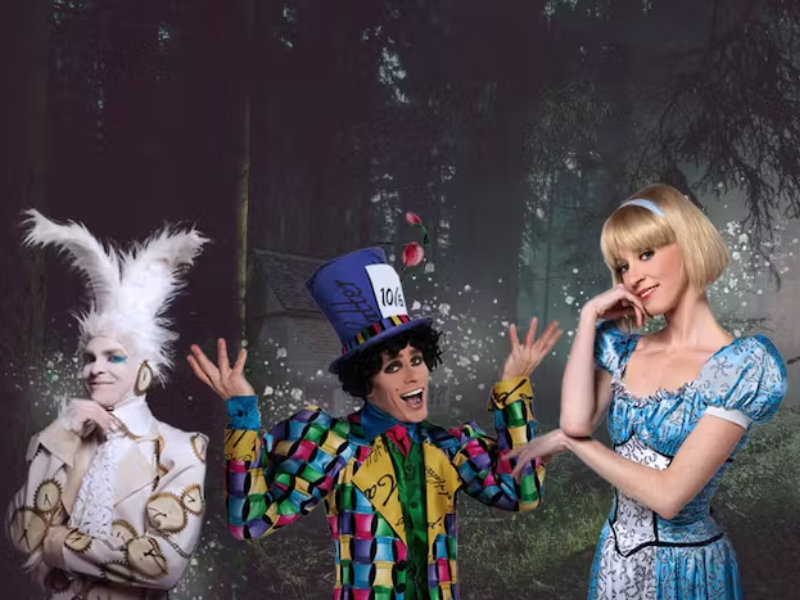 Get yourself ready and prepped to enter the rabbit hole as BalletMet presents its wonderful dance adaptation of Alice's Adventures in Wonderland. There's going to be some outstanding floating on-air dance steps and one helluva smorgasbord of visual feasts to keep you thoroughly entertained. Trust us when we say that you'll be so enthralled that you won't want to miss a single second of any of the action. The company, well known for its high-quality events, will be putting on three shows, and we've passes for all of them. The first being on the 9th, the second the 10th and this one, on the 11th of Feb. 2024. All you have to do to secure your seats is click on the "GET TICKETS" button which is located above. Our checkout process is super simple, fast, and secure, so what're you still waiting around for?!?! Grab them right now while you still can!!!
If there is one dance company that has proven itself time and time again, it has to be BalletMet. Since its formation in 1978 by Daryl Kramer, they've easily become a world-leading organization in the genre. Now with the artistic leadership of Edwaard Liang, you can expect absolute miracles from their stable of outstanding dancers and creatives.
The company has assembled a collection of Ohio's finest for the creative team behind this show. The list includes some pretty outstanding talents from Edwaard Liang (choreography), Oliver Peter Graber (music collections and editing), Jmaes Konzer (sets), and Liz Vandal (costumes), all of whom will do their utmost to deliver a fantastic event, regardless of whether you're a fan of ballet or just discovering its magic now.
For Alice, you're gonna get to witness the power of artistic expression in the form of dance as the story of Lewis Carroll's Alice in Wonderland comes to life. Join Alice as she enters the rabbit hole and a fantastical realm inhabited by some of the most out-there and fascinating characters ever created, including the Mad Hatter, the Queen of Hearts, and the Cheshire Cat.
Everything for this event will be catered for, from parking that is easily accessible to a staff that is more than happy to help you with anything you might require. The whole show will last for one and half hours approximiately with an intermession. Plus, there's some really lovely food and drink facilities close by to make sure you're well fueled to enjoy this amazing show.
There's no strict dress code either, so feel free to wear anything that you feel comfortable in, and yes, that includes jeans, just in case you're curious. So for a night of an extraordinary tea party, "live" flamingos, and dancing cards, be sure to grab your passes right here and now before they sell out. They say the early bird catches the worm, and that means if you act now, you'll have the best chance at choosing the finest seats in the house.