Ohio Theatre | Columbus, Ohio
Come springtime, the Ohio Theatre Columbus introduces an array of incredible arts and cultural performances. These events are specially-curated to deliver top-tier entertainment to the art-loving folks of Columbus, Ohio. On Saturday, 11th February 2022, ballet enthusiasts will experience an incredible performance from Balletmet. A world-class ballet company based in Ohio, Balletmet will deliver a whimsical presentation of Dorothy and the Prinze of Oz. This classic tale will be given a new and exciting twist as Balletmet showcases its top talents on stage. If you enjoy ballet, you should not miss this much-awaited performance by Ohio's top ballet dancers. Secure your tickets now to Balletmet's Dorothy and the Prinze of Oz!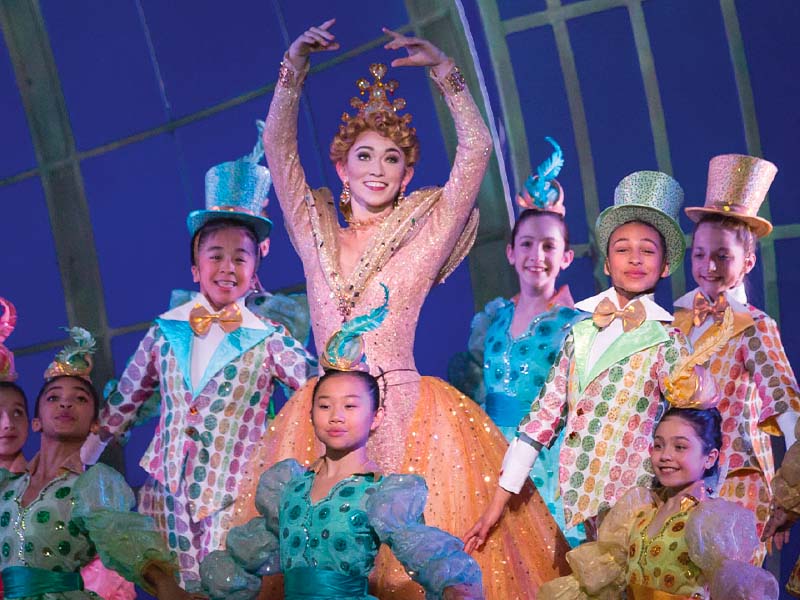 Balletmet delivers another groundbreaking performance for the 2022 to 2023 season. The Dorothy and the Prince of Oz is a much-loved classic tale of adventure, friendship, and love. Follow Dorothy as she embarks on an adventure-filled journey into a whimsical world. Dorothy encounters many peculiar characters, who soon become her friends. As she continues her travels, Dorothy must defeat evil by helping vanquish the Wicked Witch of the West. She will also find incredible love when she meets the charming Prince of Oz.
The show will feature choreography by Edwaard Liang, stunning set design, and puppetry by Basil Twist. At the same time, the Balletmet's world-class dancers will perform to the music arranged by Oliver Peter Graber. The show, which lasts one hour and 46 minutes, will be divided into two acts: a prologue and an intermission.
Since 1978, Balletmet has been committed to delivering culture and entertainment to Ohio through the art of dance. The company's shows are watched by over 100,000 viewers annually through local and touring performances, classes, and outreach programs. The company is also committed to training and honing the skills of over 1,000 ballet students each year.
Tickets to see Balletmet's Dorothy and the Prinze of Oz at the Ohio Theatre – Columbus are now available! Secure your tickets now for the opportunity to witness an incredible show by Ohio's top ballet dancers!