Ohio Theatre | Columbus, Ohio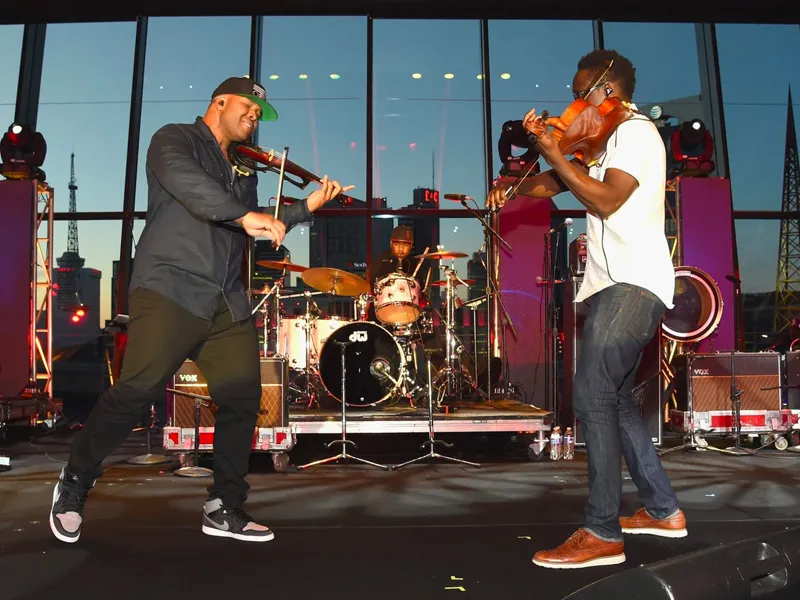 An evening that will take you on a musical adventure like no other. That is what you will experience this March 24 at the Ohio Theatre - Columbus as the Grammy-nominated duo Black Violin brings their "Experience Tour" to Columbus, Ohio. Yes, you are reading that right. The duo, comprised of Kev Marcus and Wil B, will embark on another tour this 2024 to bring joy to their fans. Experience the pulsating energy and the virtuosic violin-playing of Kev and Wil on this epic Sunday night. If you are a fan of classical music and would wanna see how skillfully Kev and Will incorporate this with hip-hop, R&B, and other genres, you are invited to witness this incredible concert with your friends and family. Secure your tickets as early as today and prepare to be awed by Black Violin's magnetic performances and unparalleled stage presence. Click the "Get Tickets" link to place your orders today.
Black Violin is an American Grammy award-winning hip hop duo from Florida famous for using the classical instrument in the pop and contemporary genre. They fuse classical music with modern beats and hip-hop that you can hear in clubs and bars. They started as a satirical duo that performed skits of music with their violins, which made them stand out from other performers. They quickly made their way to a national exposure in 2014, in an Alicia Keys performance at the Billboard Awards.
Black Violin, which is comprised of Kevin Sylvester and Wilner Baptiste, started to get traction in the mid-2000s after winning the talent show "Showtime" at the Apollo in 2005. Much to their success, this helped them skyrocket to many other awards and chart-topping music whilst creating a name in the music industry. After their full-length recording debut in 2008, Black Violin topped the Billboard Classical crossover chart. Years later, they would see themselves hit the R&B Top Five with their third album and major-label debut, 2015's "Stereotypes."
 
Sylvester and Baptiste attended Dillard High School of Performing Arts and decided to form the performing duo named after an album by swing-era violinist Stuff Smith. They created traction for the unconventional electrifying violin performances. During college, they experimented on blending the two genres along with dance and stage presence. Amid mixtape releases, they issued their eponymous debut album in 2008 and Classically Trained in 2012. They reached number one on Billboard's Classical Crossover Albums chart on their performance on "A Flat" released in 2012.  In their "Stereotypes" album released in 2015, they invited numerous collaborators to the recording, including Grammy-winning singer Melanie Fiona, rapper PharoaheMonch, and keyboardist Ray Angry. The collection consists of 11 impressive and soulful tunes that can win the hearts of both contemporary and classical fans, creating an eclectic array of music.
 
The Black Violin Experience Tour is out now, performing for thousands of crowds across the country. They've got special guests and more surprises in store this year. So mark your calendars for a mystifying musical fusion of exquisite classical sounds and an exhilarating hip-hop beat performed on stage. Get ready because seats will be filled and occupied for a weekend you surely shouldn't miss at the Ohio Theatre this 24th of March. Set the date and get your tickets now!