Ohio Theatre | Columbus, Ohio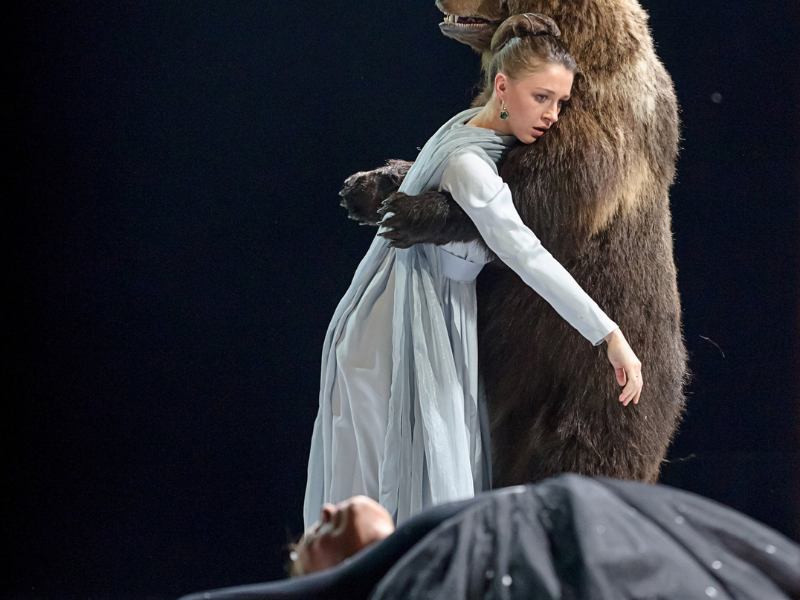 Opera Columbus presents their 2024 rendition of Eugene Onegin. A story about a man who is haunted by regrets from memories of his younger self. This rendition of the classic tale of Eugene Onegin aims to celebrate two outstanding artists: Russian composer Pyotr Ilyich Tchaikovsky and American painter Edward Hopper.
The opera was written and orchestrated by Tchaikovsky in the 1870s and remains a classic tale today. It follows Eugene Onegin as he crosses paths with a beautiful young woman, Tatyana. She expresses her genuine love for Eugene in a love letter, which he condescendingly dismisses. He soon stumbles down a dark path of selfish indifference, which he realizes is inescapable.
Eugene Onegin will play at the Ohio Theatre - Columbus for a very limited period of time. Be one of the few people to witness the latest rendition of the timeless story in Eugene Onegin. The show is on Saturday, the 2nd of March, 2024.
Buy your tickets today to get the best seats in the house.
Opera Columbus just announced their upcoming plans for 2024, and Eugene Onegin is one of them. 2024's rendition of Tchaikovsky's most lavish opera is one of the most exciting upcoming shows for the season. All productions by Opera Columbus in 2024 are directed by all females. Rosetta Cucchi - artistic director of the Wexford Festival Opera, held yearly in Ireland - will stage direct the latest rendition of Eugene Onegin. Co-produced by Columbus Symphony, it is no doubt that this will be an engrossing production.
The story of Eugene Onegin is set in the 1950s as the hero crosses paths with a young woman named Tatyana. The beautiful woman expressed her love to Eugene through a letter where she poured her heart out. Eugene dismisses Tatyana and ends up in a fatal duel with his best friend, Vladimir Lensky. The act goes on to portray Eugene's despair and regrets as he ponders the decisions he has made.
"I've always felt that the opera should be called 'Tatyana' because she's really the driving force," Noulin-Merat said, pointing to a change in emphasis in the opera. "(Tatyana) takes us through different moments in her life of this wonderful love story that she has with Eugene. ... It's really about a woman making her own decision and moving forward." The Columbus Dispatch said as they wrote about how Tatyana is the true star of the show.
In Opera Columbus' 2024 rendition of Eugene Onegin, they mentioned celebrating two outstanding artists: Russian composer Pyotr Ilyich Tchaikovsky and American painter Edward Hopper. Tchaikovsky is a famous composer from the Romantic period who wrote some of the well-known classics of today, including The Nutcracker and Swan Lake. The stage production will be based on Edward Hopper's paintings, with the feel of the 50s.
This is your chance to witness Eugene Onegin live at the Ohio Theatre - Columbus on Saturday, the 2nd of March, 2024, and immerse yourself as the story takes you back to the memories of your first love. The Opera Columbus' rendition of the timeless tale will surely give you an unforgettable experience.