Ohio Theatre | Columbus, Ohio
Dream of a magical realm when you hear the beautiful music of the Colmbus Symphony Orchestra, with Fairy Tales & Dragons: Columbus Symphony Concert For Kids! Coming to Ohio Theatre – Columbus on Sunday 24th February 2019, Fairy Tales & Dragons offers children the chance to come dressed as their favorite fairy tale character for a heap of exciting activities, including "musical craft, instruments to see and play, conducting lessons, musical tattoos and more"! And afterward, the main event! Hear your fairy tales like Sleeping Beauty and Frozen, performed by the Columbus Symphony, who will leave you spellbound!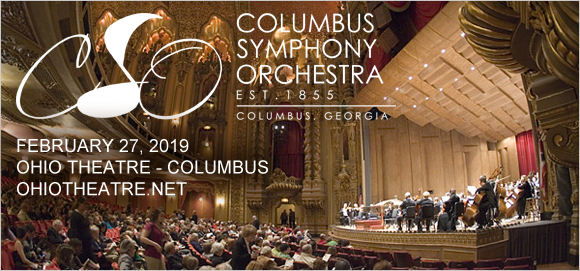 The oldest performing arts organization in the city, Columbus Symphony Orchestra was founded in 1951, ans was known at the time as the Columbus Little Symphony, taking the place of the city's previous professional symphony, the Columbus Philharmonic Orchestra. From its home in the Ohio Theatre, the Columbus Symphony offers 14 classical concert programs and 9 pops programs, including "Picnic with the Pops", in the summer, performed on the lawn of Columbus Commons The Columbus Symphony is also the orchestra for Opera Columbus and Ballet Met. Roland Valliere is the orchestra's current President and Chief Creative Officer, and Rossen Milanov is the orchestra's music director.