Ohio Theatre | Columbus, Ohio
Speaking of Doctor Dillamond, did we mention that he also happens to be, well, a goat? Ironically, his wig is made up of yak hair, and it's just one of about 120 wigs used in the story. There are also stunning animal masks that take hours to apply onto the actors' faces, often till they go numb! All the girls will be in love with Glinda's bubble dress, which has 20 different types of sequins and almost 100,000 sequins altogether! Not to be beaten, Elphaba's Wicked Witch skirt takes the costume team three weeks to put together and she goes through four of them during the performance! So come and be transported to a magical world at the Ohio Theatre – Columbus in Columbus!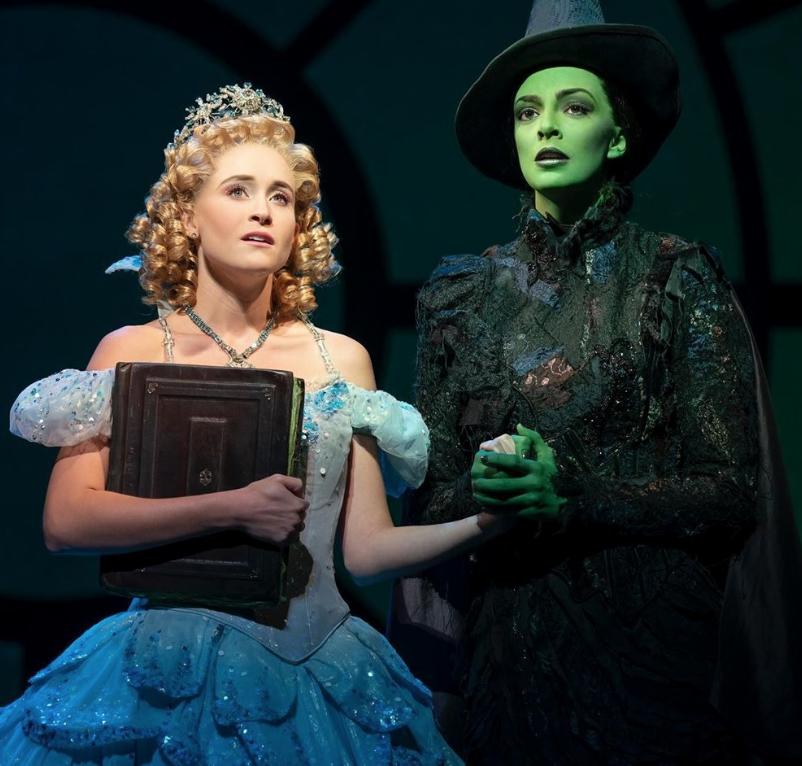 There's always a few sides to a story. We all know the story of Dorothy in the Land of Oz and how she destroyed the wicked witch of the west. But has anyone ever thought about what's on the other side? "Wicked", the stage musical is based on the 1995 Gregory Maguire novel "Wicked: The Life and Times of the Wicked Witch of the West." Which is also a retelling of the classic 1900 novel, "The Wonderful Wizard of Oz" by L. Frank Baum. Dorothy's wicked green nemesis, has her own story tell — a disastrous past going through incidents of bullying, discrimination, love, friendship, and betrayal. Discover the unlikely friendship between two teenage witches as they discover friendship and battle for their beliefs and identities. This is a cheekily wonderful musical show that gathers a marvelous cast, pitch-perfect to those highly-spirited musical numbers. It's no surprise that Wicked! collected ten Tony Award nominations and four Olivier Award nominations, making it a bona fide Broadway triumph. Catch Wicked on its play date at the Ohio Theatre – Columbus in Columbus, Ohio on Tuesday 24th May 2022. It must-watch and must-get tickets for this show. Tickets are on sale now!