Ohio Theatre Information
Originally showing silent films with the help of a full orchestra, and the Robert-Morton theatre organ, which is still in use today, the Ohio Theatre also hosted fabulous variety shows, with the likes of Fred Waring, Buddy Ebsen, Ginger Rogers and Jack Benny gracing the stage.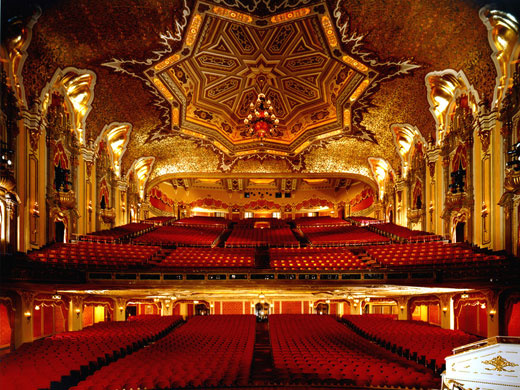 After decades as the premier showcase theatre in the area for film, the Ohio closed its doors in 1969, but was saved from demolition, and opened again with a "bang" later that year, presenting concerts from rock bands such as The Grateful Dead, Frank Zappa, and Alice Cooper.
Restored to its original glory throughout the 1970s, the Ohio Theatre has since gone on to make its name as the hottest entertainment venue in the area, with its stage playing host to such amazing acts as: Bruce Springsteen, John Denver, Joan Baez, James Taylor, The Beach Boys, Daryl Hall & John Oats, Prince, Sting, The White Stripes, Bryan Adams, Bobb Dylan and many more!