Ohio Theatre | Columbus, Ohio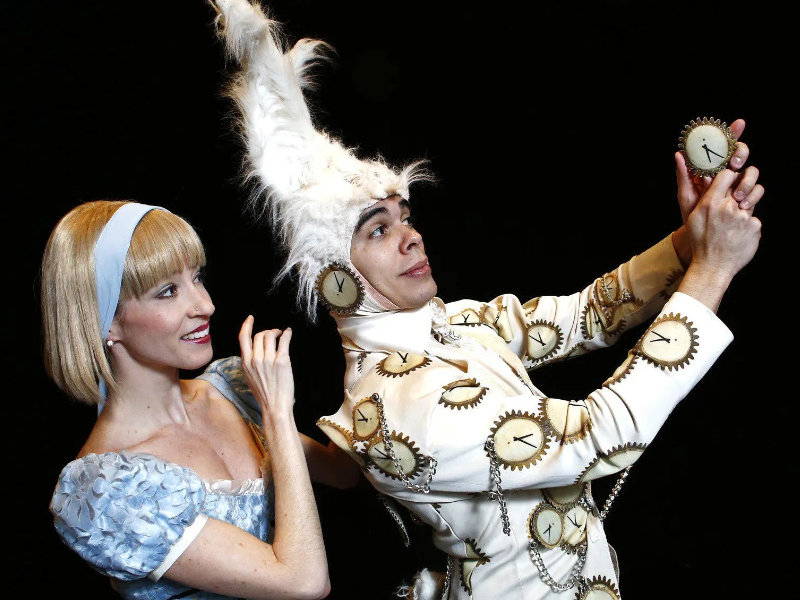 BalletMet has been doing some amazing things, and this time they're getting ready to deliver one helluva showing of Alice's Adventures in Wonderland. It's going to be at the Ohio Theatre in Columbus from February 9th to the 11th, 2024, so you will have three amazing chances to check it out. Right here and now, we've tickets for the Friday, February 9th, showing. With a history of already amazing past performances, you can expect this one to be one of the best they've ever done, with amazing ballet skills, visually appealing sets, and costuming that will keep your eyes locked. Passes can be easily purchased just by clicking the "GET TICKETS" button located above. Down the rabbit hole lies a fantastical adventure populated by characters from Lewis Carroll's stories, just waiting for you to enjoy so don't waste a single second and reserves the best seats in the house.
All out amazing ballet company, BalletMet was founded in Ohio in 1978 by Daryl Kramer. Ever since then, they've been producing some really high-quality events, and now, led by the artistic direction of Edwaard Liang, you can expect some truly breathtaking work to come out of their stable of dancers.
This time around, they've got Alice, a wonderful re-imagining of Lewis Carroll's novel, Alice's Adventures in Wonderland. This show, through the amazing art of dance, tells the story of a young girl who finds a mysterious rabbit hole; upon entering, she enters a magical world filled with stranger and wonderful characters, including fan favorites The Mad Hatter, Cheshire Cat, and Queen of Hearts.
The creative team behind this project is comprised of some of the hottest talents Ohio has to offer, including choreography by Edwaard Liang, music compilations and editing by Oliver Peter Graber, sets by Jmaes Konzer, and costumes by Liz Vandal. Plus, the venue has parking and all the food and drink facilities you could ask for close by, so you need not worry about any of that, just get yourself there and be ready to enjoy!!!
This is a full-length ballet show, but don't worry, there'll be an intermission too, and the whole thing will last for approximately 1 and a half hours. The dress code is easygoing as well, so you can choose to wear formal attire or jeans if that's what you feel most comfortable in, plus the staff on hand are very friendly, making this one of the most enjoyable and accessible ballets around.
Attending this show is a must, as you're gonna get to see "live" flamingos, cards that dance, and, who can forget, an extraordinary tea party? All delivered to you in spectacular style by a cast of over 30 dancers. Grabbing your tickets early is essential to securing your spot, so do it right here and now on this website and don't miss this truly marvelous once-in-a-lifetime opportunity to see greatness unfold before your very being.