Ohio Theatre Seating Chart
The theater has four levels of seating: Orchestra, Loge, Mezzanine and Balcony, and each level is separated into four seating sections. Seats are available at a variety of prices, meaning there's something for everyone, and due to the excellent acoustics and superb sightlines, there's not a "bad" seat in the house!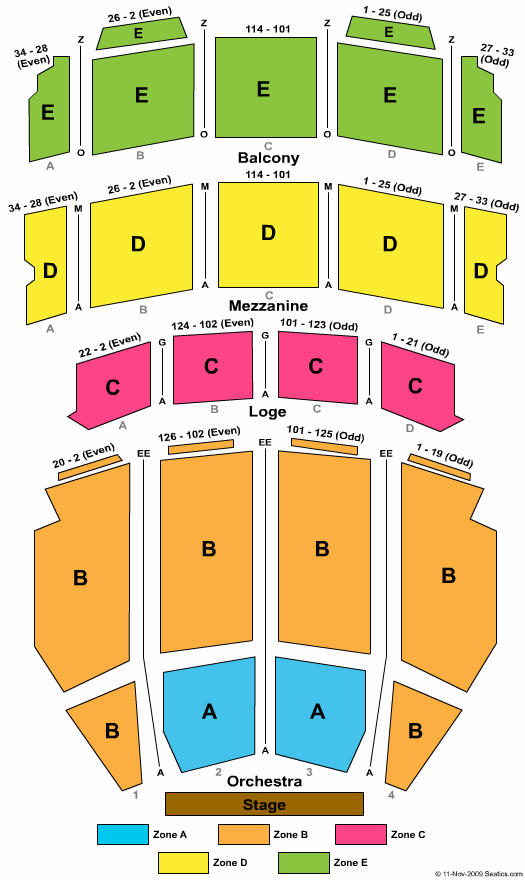 If you are concerned that the seat numbers on your tickets are not consecutive, be assured that your seats are together. At Ohio Theatre, the seating is numbered "European" style, meaning that the seat numbers in the outer sections are not in numerical order.
Theatre seating is often arranged with the odd-numbered seats on the left side of the house, and the even-numbered seats on the right, as is the case with Ohio Theatre.
Accessible seating for wheelchair users and guests with impaired mobility is available in two sections on the Orchestra level. Please be sure to mention that you require accessible seating when booking tickets for an event.