Ohio Theatre | Columbus, Ohio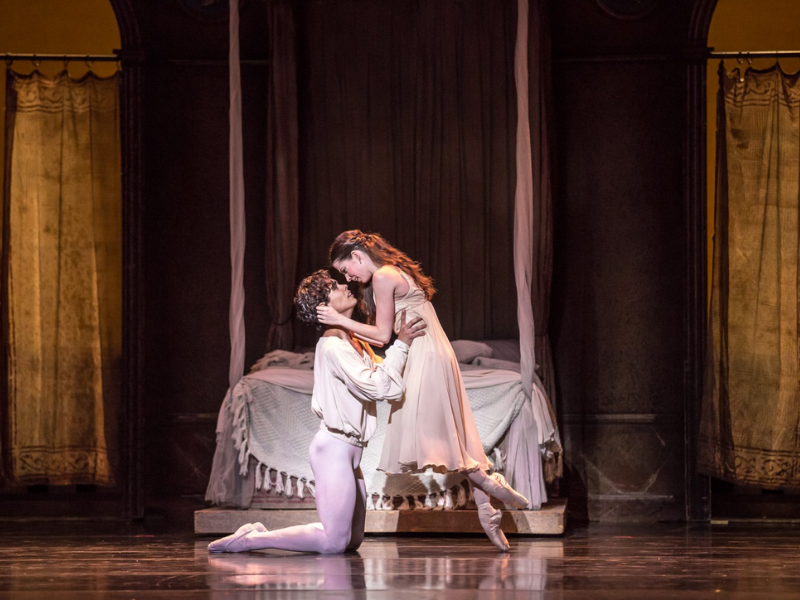 The ballrooms of Verona. The Renaissance era. And two star-crossed lovers. Come watch BalletMet's rendition of Romeo and Juliet as it glides to the Ohio Theatre on Saturday, April 27th, next year! The ballet company's 46th season is on its way, and Shakespeare's beloved tale will close the latest lineup of classic musicals. With music by Sergei Prokofiev, this majestic interpretation will also feature the Bulgarian orchestra conductor Rossen Milanov as he leads the Columbus Symphony Orchestra in this two-hour run without intermissions. To add even more grandeur, Edwaard Liang's world-renowned choreography will be featured as he celebrates his 10th season leading the ensemble. Witness the masterful recreation of dashing sword fights, ballroom splendor, and a love story that has surpassed generations. Sit back and let these dancers tell the romantic tragedy at the Capitol Square venue in downtown Columbus - the best theater in the state! We don't want anyone to miss out, so purchase your tickets now!
"A true feast for the senses, Romeo and Juliet is a fitting finale for BalletMet's successful season." - Broadway World.
Catch the BalletMet performance of Romeo and Juliet as it hits the Ohio Theatre - Columbus on April 27th next year!
The live dance performance of Romeo and Juliet is part of BalletMet's newest lineup of selected shows for its 46th season, alongside classic favorites including Swan Lake, The Nutcracker, Alice, and Asian Voices. To conclude the season, the romantic tragedy will celebrate a weekend-long run from April 26th to 28th accompanied by the Columbus Symphony Orchestra.
Edwaard Liang is BalletMet's Artistic Director, best known as a former dancer with the New York City Ballet and the Nederlands Dans Theater. Over the years, he has established himself as a reputable international choreographer with ground-breaking work for the Pacific Northwest Ballet, New York City Ballet, San Francisco Ballet, Shanghai Ballet, Singapore Dance Theatre, Washington Ballet, and many more.
When he first arrived in Columbus, Liang had no prior experience as a company leader but had a significant reputation as a dancer and choreographer. "I do remember that I didn't want to let myself overthink anything," Liang confesses.
"What I love about BalletMet and our team is that we're constant students," he shares with the Columbus Monthly. "It's exciting to be a part of a dynamic, growing city that is looking forward, and it means that BalletMet is a part of that."
"Throughout the ballet's three acts, Liang's technically demanding choreography succeeds in impressing the audience with intense sword fighting, directed by J. Steven White. This brings an unbridled ferocity to the stage, while the frolicsome antics of Romeo's friends, Mercutio and Benvolio, lead to the Renaissance-era version of a dance-off among the company's male dancers on several occasions," Broadway World reviews.
Located in downtown Columbus, most musical enthusiasts call the Ohio Theatre venue the "Official Theatre of the State of Ohio." From classical shows to modern concerts, this is the place to be for fans who want a premier viewing experience, especially for a show as grand as Romeo and Juliet!
Seasonal subscriptions are now available for purchase! Travel back to the Renaissance era with your friends and reserve your seats now!