Ohio Theatre | Columbus, Ohio
One day more!
Another day, another destiny.
This never-ending road to Calvary;
These men who seem to know my crime
Will surely come a second time.
One more day to see Les Miserables at Ohio Theatre – Columbus on Sunday 24th November 2019, Dont miss out on the final show here in Ohio Theatre!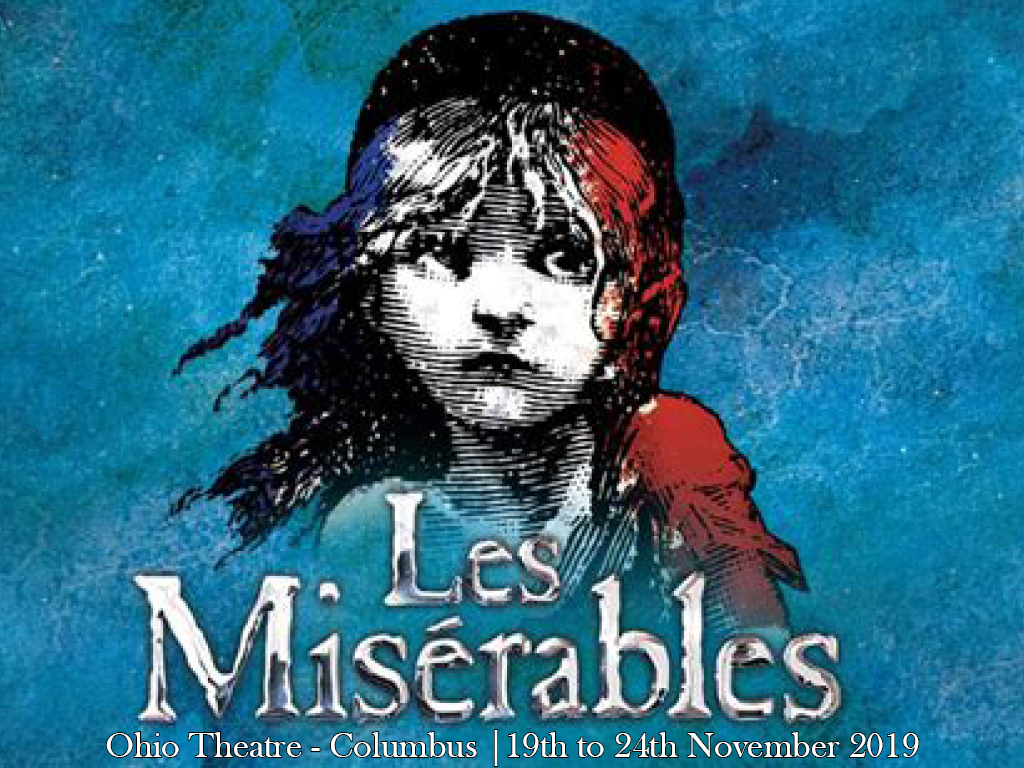 This adaptation of The Tony Award-winning musical phenomenon Les Miserables by producer Cameron Mackintosh has run continuously in London since October 1985, making it the longest-running musical in the West End!, featuring the thrilling score and beloved songs "I Dreamed A Dream," "On My Own," "Stars," "Bring Him Home," "One Day More," and many more, this epic and uplifting story has become one of the most celebrated musicals in theatrical history. Telling the enthralling story of broken dreams and unrequited love, passion, sacrifice and redemption – a timeless testament to the survival of the human spirit. Ohio Theatre Columbus brings you the brand new musical production from Cameron Mackintosh, Alain Boublil and Claude-Michel Schönberg. It has already been seen by 70,000,000 people in 44 countries don't miss out on this spectacular production!
"The tour is in as great a shape as ever, complete with a topnotch cast, a fascinating set, and a beautiful, booming orchestra. As we left the theatre, I was almost shaking with how giddy I was!" – Carissa Higdon, theatricalboard.com
"Nothing else, no other musical theater offering, can pack the emotional wallop of Les Miserables and the show's ability to tell Hugo's tale is astonishing – even after dozens of times sitting in a darkened auditorium letting the music overtake your very heart and soul as it is being performed. The company's most recent opening night in Nashville seemed as important as that first one I attended in 1989: the audience response to every moment, every song, every character seemed as vital and vigorous as the initial time audiences in Music City were introduced to the production at TPAC. If anything, the response has only grown, the audience's devotion to the piece deepening through the years to an almost cult-like adoration. In 2017, audible responses are louder, applause more deafening, rapt attention rendering the more than 2,000 people in the audience quieter than proverbial church mice (so ardently engaged in what is happening onstage, you might easily hear the heartbeat of the person seated to your left or right)." – Jeffrey Ellis, broadwayworld.com