Ohio Theatre | Columbus, Ohio
Mean Girls comes to Ohio Theatre – Columbus on Tuesday 22nd October 2019
Mean Girls is coming to Columbus!
The award-winning Broadway Show will be live at the Ohio Theatre from the 22nd October. Don't miss your chance to see this sensational show on stage.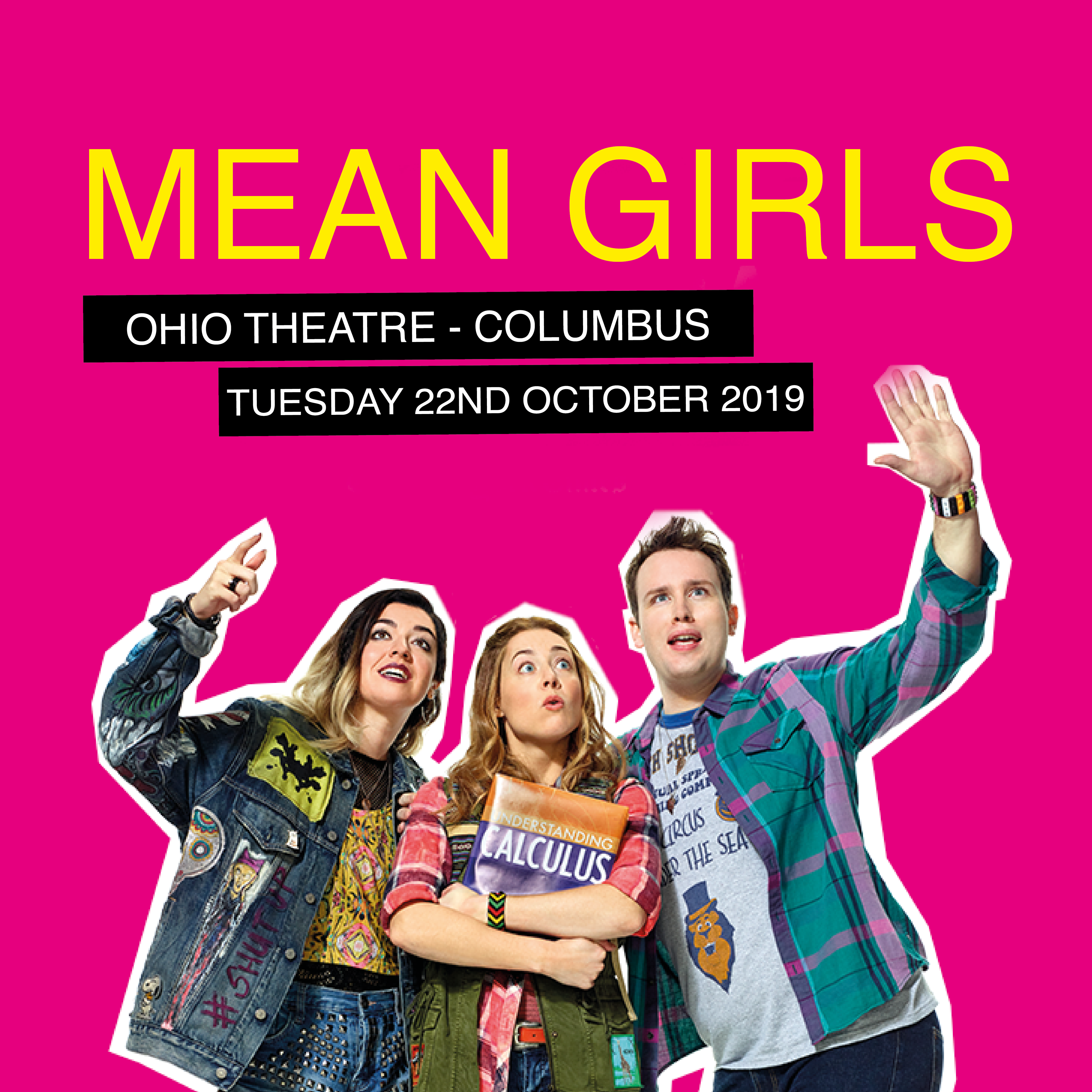 Book your seat to see this performance in person!
"MEAN GIRLS is a fast-paced fancy funtime, but it's a real treat to find that it's still witty, worldly, and wise." – Sara Holden, New York Magazine.
MEAN GIRLS is a "ferociously funny" musical, created by an extraordinary team of creatives, with music created by Jeff Richmond (30 Rock and Unbreakable Kimmy Schmidt), lyrics by Neil Benjamin (Legally Blonde) and based off the hit novel written by Tina Fey (30 Rock, and Bossypants and the 2004 film of the same name.
MEAN GIRLS is produced by Lorne Michaels, Stuart Thompson, Sonia Friedman, and Paramount Pictures,
MEAN GIRLS gets to the hilarious heart of what it means to be a true friend, a worthy nemesis, and above all, a human being.
"Tina Fey's catty book and Nell Benjamin's saucy lyrics pump laughs into this smart, funny, musical-comedy version of the 2004 movie." – Marilyn Stasio, Variety
Witness Cady Heron as she moves countries into the unfamiliar environment of suburban Illinois and is cast adrift into a world of vicious, ruthless predators like Regina George. Watch as Cady learns the rules of the high school jungle as she attempts to find her place in the clique of the Plastics, observe her makeover, and her battle to become the next Queen Bee, make friends and win the guy. What lengths will she go to, and will she survive the jungle that is high school?
"…a delightful and energetic tuner packed with strong performances, engaging numbers and eye-popping visuals." – Variety, Broadway Production
Don't miss out, book your seats now! You may not be able to sit with these high schoolers but you certainly can sit and watch them live!