Ohio Theatre | Columbus, Ohio
Mean Girls is coming to Columbus!
Book your seats and watch your back!! Experience the hit Broadway Musical live in Columbus on Thursday 24th October 2019!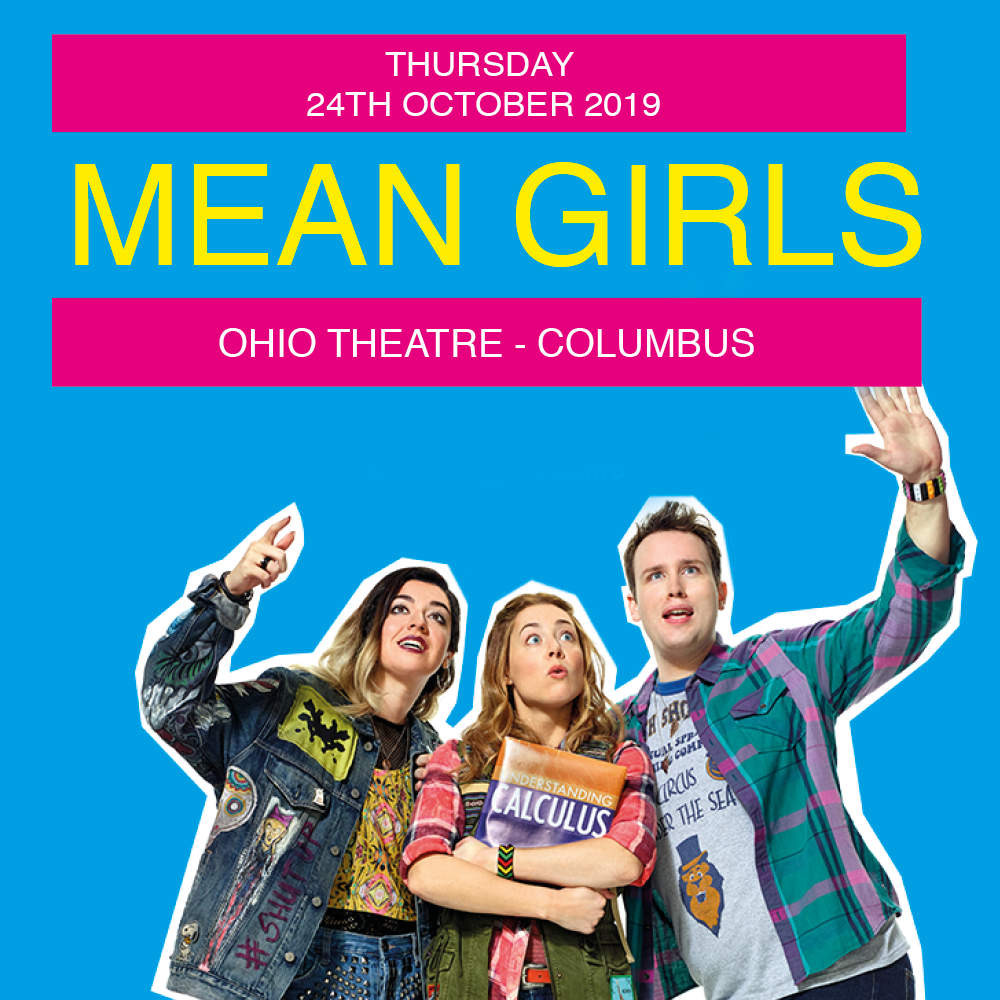 You've always gotta watch your back out on the plains in Africa, lest you fall victim to the king of the bush, or an angry lioness. But Cady Heron learns the hard way that there are lionesses in school and amongst your friends who will eat you up if you aren't careful and don't watch your back!
"Tina Fey's catty book and Nell Benjamin's saucy lyrics pump laughs into this smart, funny, musical-comedy version of the 2004 movie." – Marilyn Stasio, Variety
This award winning musical is live at Ohio Theatre in Columbus this October! Book your seats and experience the fast songs, the jubilant riffs which make up this epic story, where the wrong move, the wrong crush or date could spell social death and epic payback.
"MEAN GIRLS is fun." Alexis Soloski, The Guardian
MEAN GIRLS is based off Tina Fey's novel and the hit 2004 movie starring Lindsey Lohan. Watch as a team of talented actors and singers brings the story to the stage near you! With music created by Jeff Richmond (30 Rock and Unbreakable Kimmy Schmidt) and with lyrics by Neil Benjamin (Legally Blonde) you'll have rip-roaring time enjoying the show!
MEAN GIRLS explores what it means to be popular and what lengths teen girls go to stay at the top of the food chain. Cady Heron is a fish out of water as a naïve innocent in the complex politics of high school. Cady has recently moved from Africa and she encounters the territorial Regina George and the Plastics as well as a cast of other characters. Follow along with the hilarious acting, sensational cast and brilliantly funny script as they battle for survival. Who will emerge as king – or rather the queen – of the jungle?
"MEAN GIRLS is HILARIOUS!" – Vogue
Book your seat now!